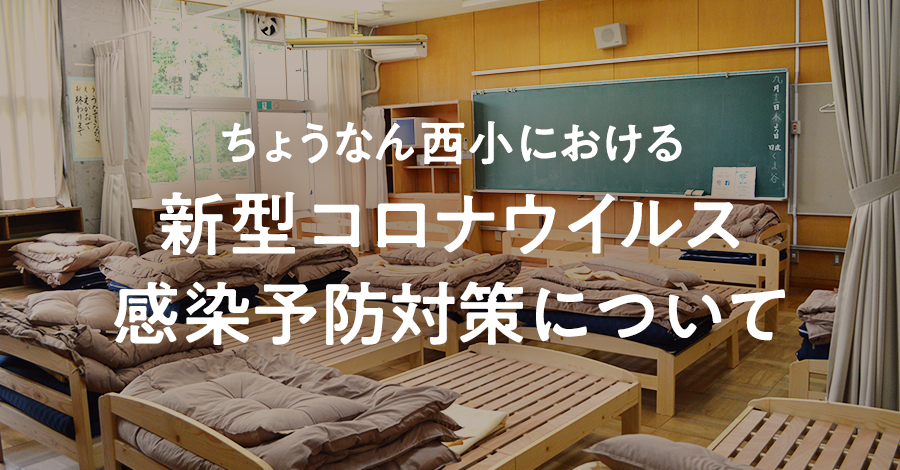 【2022/5/1更新】ちょうなん西小(宿泊) 新型コロナウイルス感染予防対策について
Thank you for always using the Nishinoku as well.
At Chonan Nishiko, we are currently implementing the following infection prevention measures so that everyone can stay with peace of mind.
All the staff will do their best so that everyone can spend time with their friends.
ご理解・ご協力の程宜しくお願い致します。


-Facility infection prevention measures-
■ Staff temperature measurement
■ Staff mask wear
■ Thorough hand washing, gargle, and hand disinfection
■ Thorough disinfection and cleaning in the facility
■ Implementation of ventilation
~ Request to customers ~
■ Cough etiquette
■ Hand wash, gargle, hand disinfection
■ Ventilation
We also ask our customers to take their own measures.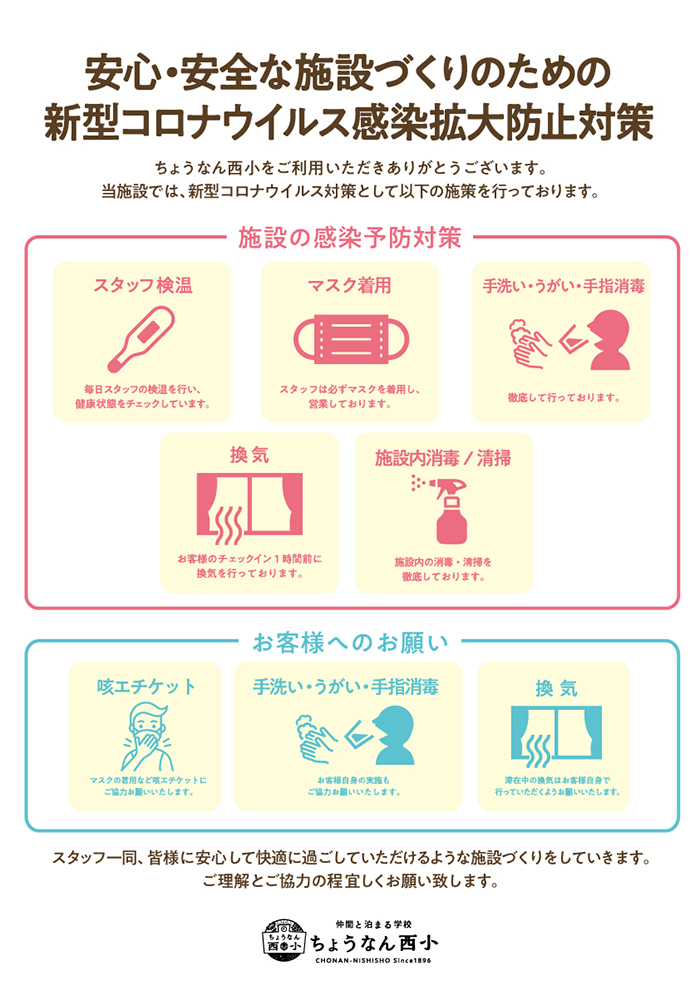 We will strive to create safe and secure facilities
Thank you for your continued support.