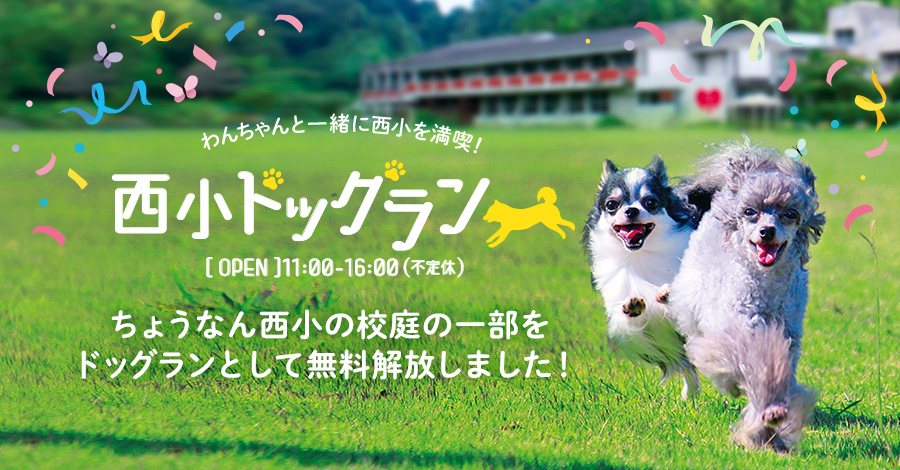 [Welcome doggie welcome] Free dog run is open on the ground!
This time, a free dog run is opened at the corner of Chonan Nishi small ground.
Now I can enjoy Chonan Nishiko even more with my dog!
At Nishiko Cafe, you can bring a wooden deck to your dog, so
After playing with dog run, please relax at the cafe♪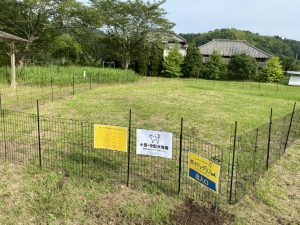 ▲Because it's a lawn, it's kind to dogs' feet♪ ▲Dogs are delighted too!
Please come to Chonan Nishiko with your doggy!
We'll be expecting you!
。・。・。・。・。・。・。・。・。・。・。・
【Overview】
[OPEN]11:00~16:00 (irregular holidays)
For small and medium-sized dogs
*If there is an in-house guest, it cannot be used.
【place】
1 minute walk from the cafe!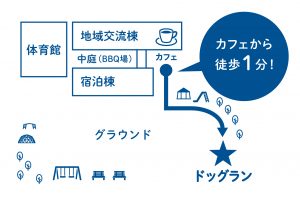 【Notes】
■The following doggy cannot enter.
・It is violent ・Female in estrus ・I am infected with an infectious disease ・Vaccination without various vaccines
■ Dog runs are limited to small and medium-sized dogs.
■Please be sure to enter and exit with the dog and keep an eye on the dog.
■Do not use only doggy.
■Be sure to check the surrounding conditions before removing the leads.
■Please refrain from eating and drinking in the dog run.
Also, snacks and foods for dogs can cause trouble.
please do not.
■Please take the doggie's poop home with you.
■ Accidents, injuries and troubles with other customers in the dog run
Please discuss and resolve between the parties. We do not take any responsibility at this facility.
。・。・。・。・。・。・。・。・。・。・。・