Guests staying at Chonan Nishiko can enjoy self-service meals and BBQ meals.
Please spend a good time while getting excited with your friends.
Regarding allergies
We are very sorry, but we do not accept individual allergy ingredients changes.
We will send a list of ingredients for the meals we provide to customers who desire it.
Among them, you will have to remove the allergic food yourself.
※全て税込み価格です

Chonan Nishiko's meal is a self-service meal style.
You can feel like you're on duty by wearing cooked clothes and eating rice.
※メニューは一例です。変更になる場合がございます。※連泊の場合、別途ご案内いたします。

・Chicken curry garnished boiled egg/Fukugami pickles
・Raw ham salad
Allergies

Egg, chicken, milk, pork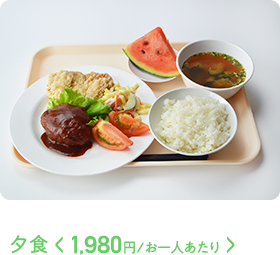 ・Hamburg garnish with tomato
・Chicken fried
· Macaroni salad
·fruits
Allergies

Beef, pork, chicken, egg, wheat, milk ingredients

Enjoy the school barbecue in the sun between the sun and the starry sky at night in the courtyard between the old and new schools.
*When having BBQ for dinner, the cost of ingredients, equipment, paper dishes, charcoal, etc. is included in the usage fees. The venue is either the courtyard or the schoolyard.
※BBQ備品セット(コンロ・網・ハサミ等)・炭のお貸出しのみの場合、お一人¥1,100(税込)頂戴しております。
お皿や箸は別途販売しております。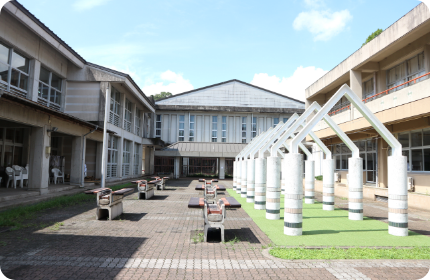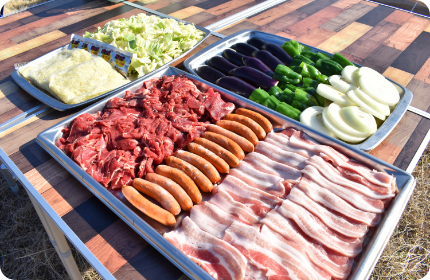 After the barbecue, please be aware of the following and clean.
・Please put the used tongs and net in the washroom.
・Please return the desk, chair and stove to the original place.
・For barbecue ingredients, please pick them up at the kitchen and carry them to the courtyard (barbecue).
・Since used charcoal is dangerous, please leave it until the fire is extinguished.
・ゴミは備え付けのゴミ箱に廃棄してください。
(燃えるゴミ・燃えないゴミ・ペットボトル・缶/ビンの4種に分けていただきます)

In Nishi Small, we are making loans. You can enjoy freshly cooked rice cooked with your own.
*The fee for the stove will be charged for the number of guests. *One unit of rice from Chonan-cho is 0.7 go.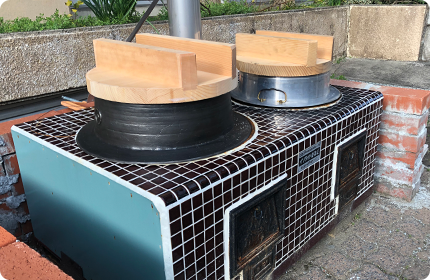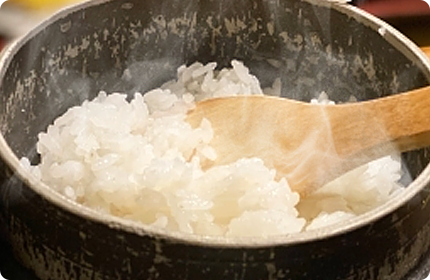 We can prepare hot pot only in winter. The pot that warms up with a kotatsu and surrounds you with your friends is exceptional.