Limited to 1 group per day.
A time to spend freely with your important friends in a large school building.
Chonan Nishi Elementary School has rebuilt a 120-year-old elementary school in Chonan-cho, the middle of Chiba,
Group accommodation for up to 84 people.
Because it is limited to one group per day, you can use the large school building as you wish.
Please try to find a new way of using your own free ideas.

Chonan Nishiko is a group accommodation facility for up to 84 people at one time.
There are two types of accommodation rooms that have been renovated from the former classroom: bed type and Japanese style type.
You can choose your favorite style.
Of course the bathroom is also a former classroom.
Enjoy the "school bath" while being surrounded by the scent of cypress.
The large school building can be reserved for private use, so how to use it depends on the customer.
Classes in a large classroom, sports in the schoolyard, musical instrument practice in the music room, etc.
Of course, how to spend only at school,
Liver test at night school building, drone competition at gymnasium, practice of Karuta in Japanese-style room, etc.
How to have fun that ordinary schools cannot
You can discover it yourself
It is an experience unique to Chonan Nishiko.

You can use one group per day, so you can use any classroom in any way you like!
Lectures in a large multi-purpose room or gymnasium that can accommodate up to 80 people,
Do distributed classes using smaller classrooms such as library and library,
It can be used properly according to the purpose.
Surrounded by nature
You can concentrate in a quiet environment that is not in the city.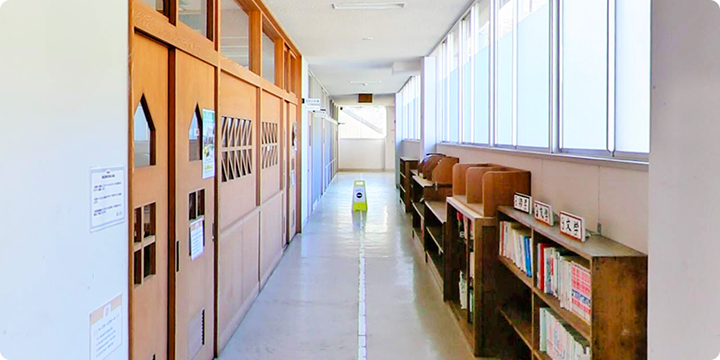 The Community Exchange Building is a free space that has been opened for free to serve as a place for people to interact in the area.
From 11:00 to 16:00, it can be used by anyone as well as the hotel guests.
The ones that are open for free are
There are only 3 rooms, the Chonan Nishi small cafe and the children's room, baby room, and library on the 2nd floor of the community exchange building.
The use of other gymnasiums, multi-purpose rooms, lounges, lunch rooms, and accommodation facilities is limited to guests only.
Please do not enter without permission.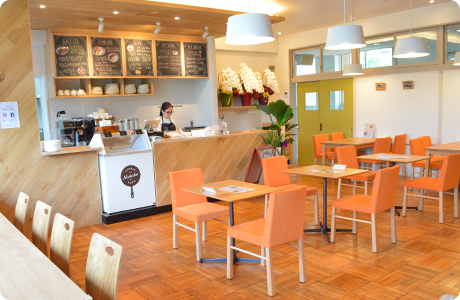 Justin Nishioka Cafe
It is a cafe with a full renovation of the former staff room. From sweets such as pancakes and crepes to volume menus that satisfy men.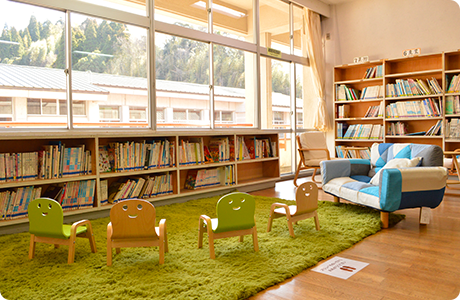 Library
In a space that uses the elementary school's library as it is, in a calm atmosphere,
You can enjoy reading slowly.
Baby room
This room is for infants from 0 to 2 years old. The floor is made of carpet, so it's safe to play barefoot. You can spend time with child slowly.
*Please refrain from bringing food and drinks from outside.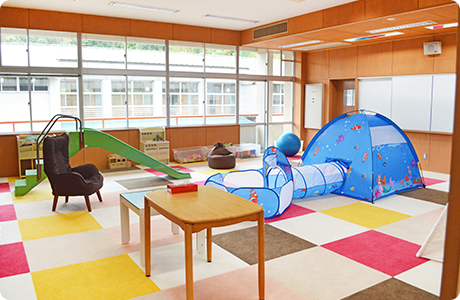 Kids room
This room is for preschoolers aged 3 to 5 years. The floor is made of carpet, so it's safe to play barefoot. A room with playground equipment for children to enjoy.
*Please refrain from bringing food and drinks from outside.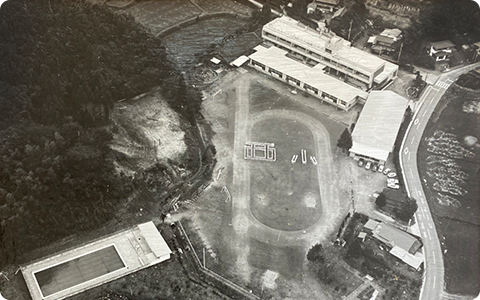 Chonan Nishi Elementary School is a renovation of the former Nannan Town Nishi Elementary School.
Former Chonan Town Nishi Elementary School opened in 1896 (Meiji 29). It has been loved by the people of Chonan for a long time since then, but it was closed in March 2017 due to the abolition of the neighboring school.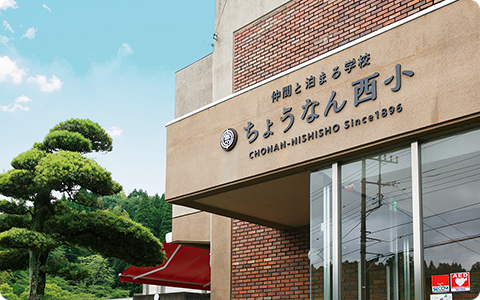 We renovated the school building with the desire to leave the school building full of memories of the children of Chonan-machi for a long time and to reborn as a base that will liven up the area, and in July 2018, a lodging facility for groups called "Chou" It was reborn as "What Nishiko".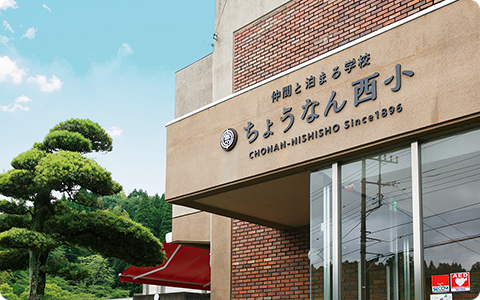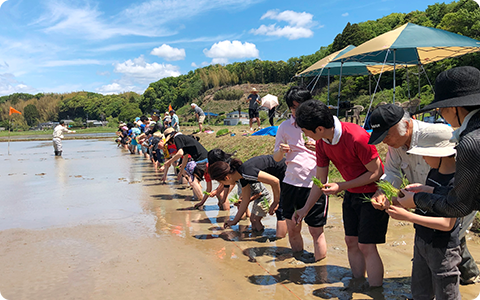 Every year around GW, we will have a rice planting experience at "Chonan Nishi Oda Nombo" operated by Cho Nan Nishi Ko.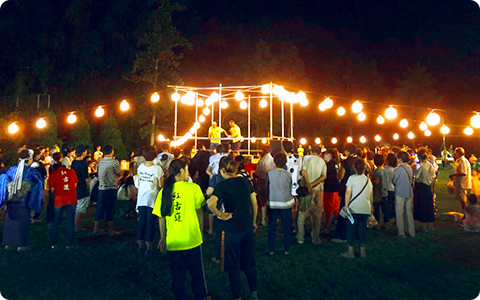 In the summer, there is a Bon Odori festival that has been held every year since the former Nishi Elementary School. This is a big event in the town, where the local people gather together.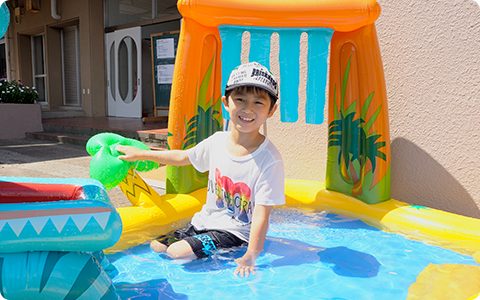 In summer, we rent a kids pool for children.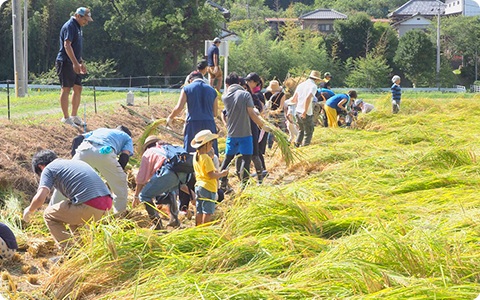 In September, we will harvest the rice planted in the GW. After harvesting, freshly cooked cooked rice using rice from Chonan-machi is waiting!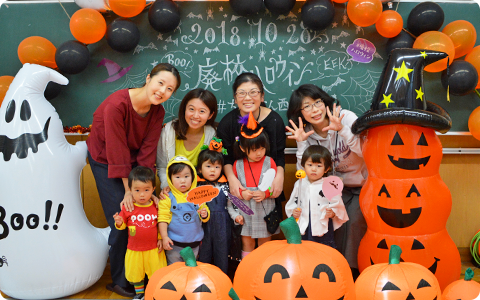 For Halloween, we hold a free Halloween event for children, which is very popular with local families.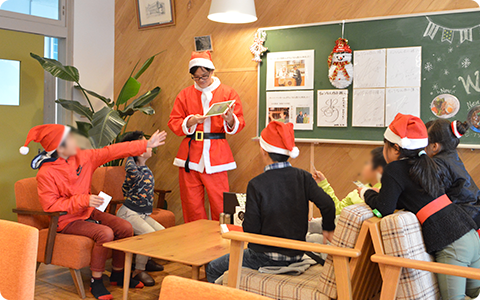 On Christmas, Santa visited us in Nishiko!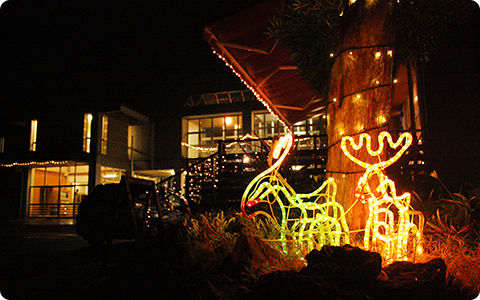 During the winter season, the entire school building is illuminated. The whole West is surrounded by gorgeous light.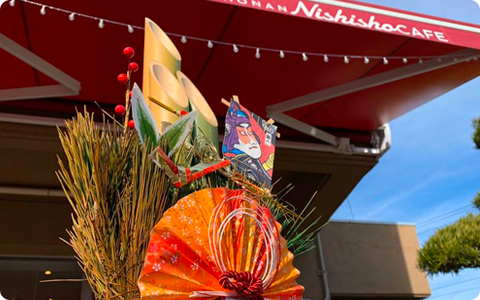 Kadomatsu is decorated during the New Year to celebrate the beginning of a new year.